Nanobrow Eyebrow Pomade: Just Perfect For Your Brow Makeup!
Eyebrow pomades rock the beauty market nowadays! They have quickly become one of the most popular brow makeup products. The unique, creamy, and paste-thick pomades proved to be a salvation for all women who dream of perfectly outlined brows and wish to camouflage the defects and improve their brow shape. Which pomade should you choose to ensure your makeup looks flawless? We bet on the velvety and long-wear Nanobrow Eyebrow Pomade!
Nanobrow Eyebrow Pomade – about. What is an eyebrow pomade?
If you're still unclear on what an eyebrow pomade is, we explain: it is a paste-like, thick, and creamy product with strong coverage. It looks like a tiny tub of paint enclosed in a jar. To apply the pomade, you'll a thin, flat, angled brush, which allows you to easily fill in the entire brow and create hair-like strokes, outline your brows and fill in the sparse areas.
The Nanobrow pomade comes in a practical, lightweight, small jar and is available in three unique shades (Light Brown, Medium Brown, and Dark Brown), which you can easily match to your features and skin tone. It features very good pigmentation and a pleasant, creamy formula, as well as a great long-wear finish.
Nanobrow Eyebrow Pomade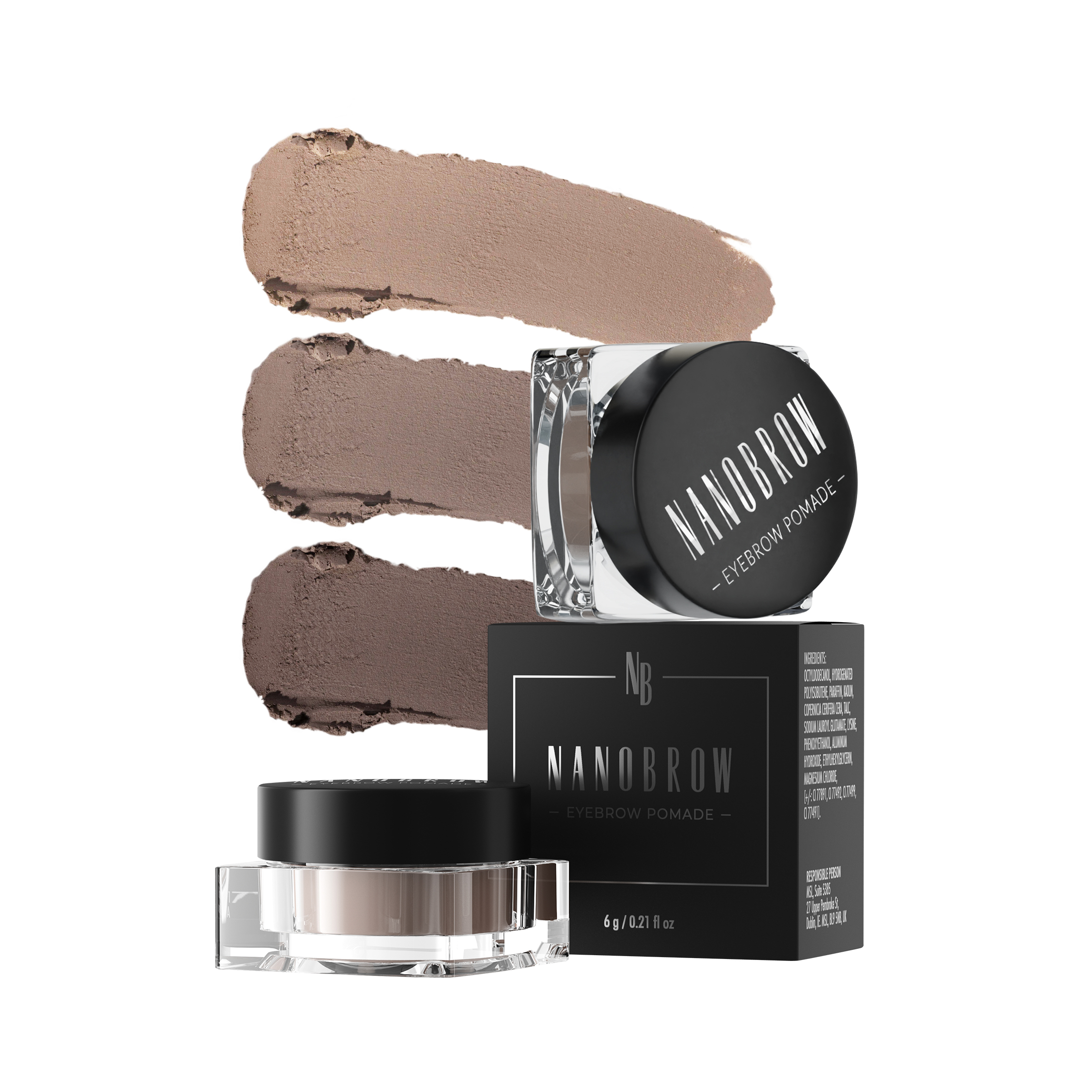 It's available in shades:
Nanobrow Eyebrow Pomade – who is it for?
The Nanobrow is perfect for defining any eyebrows, but especially those which are thin, sparse, and lack definition and reshaping. It allows you to redefine the shape of your eyebrows, camouflage any defects and sparse areas, and fix the tails if they are too short or uneven. The pomade will also beautifully define bold and strong eyebrows, which have a slightly disproportionate shape.
What makes the Nanobrow pomade special?
You're probably asking yourself: why exactly should I choose the Nanobrow brow pomade? How is it better than other renowned pomades? We answer: yes, it is one of the best brow pomades on the beauty market! It features premium quality and is easily comparable with world-class, high-end products while its price is really favorable for such quality! The pomade is efficient, has a smooth texture, and is clump and smudge-proof. You will love its exceptional pigmentation and how smoothly it glides on the skin. Nanobrow Eyebrow Pomade won't rub off your eyebrows even after taking a swim! It remains fresh and soft at all times, even after many weeks of regular use.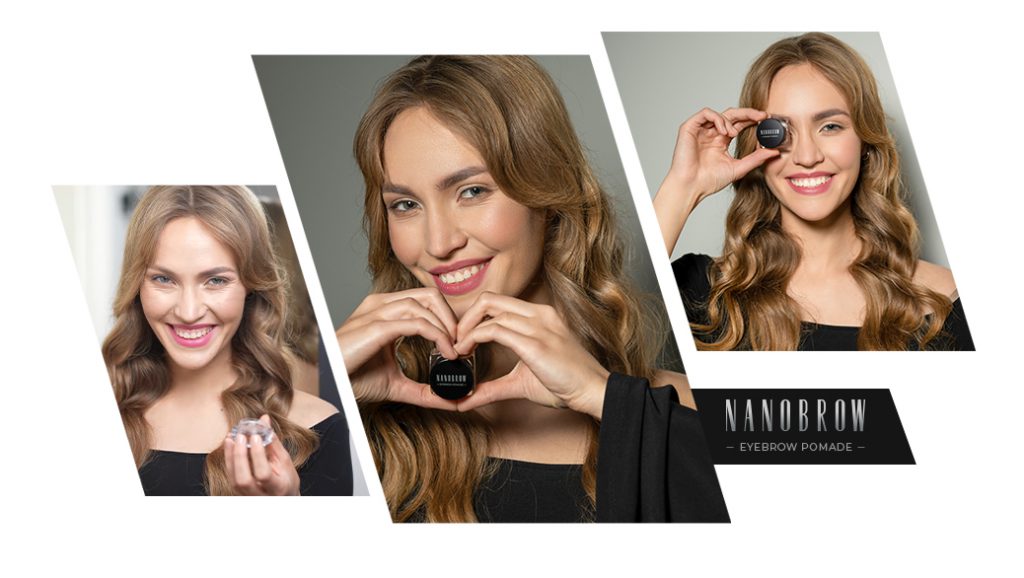 How does the Nanobrow pomade perform – makeup effects
What kind of effects on eyebrows does this pomade deliver? Depending on your needs, occasion, and mood, you can create either natural brow makeup that's very subtle and perfect for everyday wear or strong and bold looks for a big night out, like smokey eyes. The pomade provides excellent coverage and great pigmentation to ensure your eyebrows always look great, even in strong light.
Nanobrow Eyebrow Pomade – reviews
This pomade receives glowing very favorable reviews and is greatly popular and rated highly even by professional makeup artists. Its performance, quality, affordable price, and beautiful shades have certainly contributed to the fact that it is a highly recommended brow pomade. It is definitely worth having in your makeup bag!