Microblading Effect – Everything You Should Know About The Nanobrow Brow Pen
Nanobrow Microblading Pen is a product that helps to achieve beautifully defined and voluminous eyebrows, without any beauty salon treatments. This product has become extremely popular among women who want to achieve perfect-looking eyebrows, but do not want to spend a lot of time styling them. This brow pen is easy to use and delivers a very natural-looking effect at the same time, resembling the one following the microblading procedure
Meet Nanobrow Microblading Pen with a microblading-like effect!
Nanobrow Microblading Pen is a type of makeup product that allows you to create a hyper-realistic effect of full and perfectly symmetrical eyebrows. The ultra-thin tip contains a pigment that allows you to precisely define the arches and fill in the gaps with hair-like strokes. It's available in 5 neutral shades to easily match different hair colors and skin tones.
Warm Brown
Warm Blonde
Ash Blonde
Dark Brown
Espresso
Eyebrow pen is a product that allows you to achieve beautifully defined and shaped eyebrows. It is a simple and convenient way to improve the look of eyebrows, which requires little time and minimal skill. You can use the brow pen both to increase your brow volume and correct the shape of your arches.
The microblading effect- how to achieve it?
Microblading is a semi-permanent brow makeup method, which involves depositing pigment under the skin to mimic missing brow hairs using a special tool. During the procedure, the brow specialist uses a special pen tool to inject pigment under the skin in the shape of very thin and precise strokes, mimicking real eyebrow hairs. This procedure makes the eyebrows look naturally fuller.
Nanobrow Microblading Pen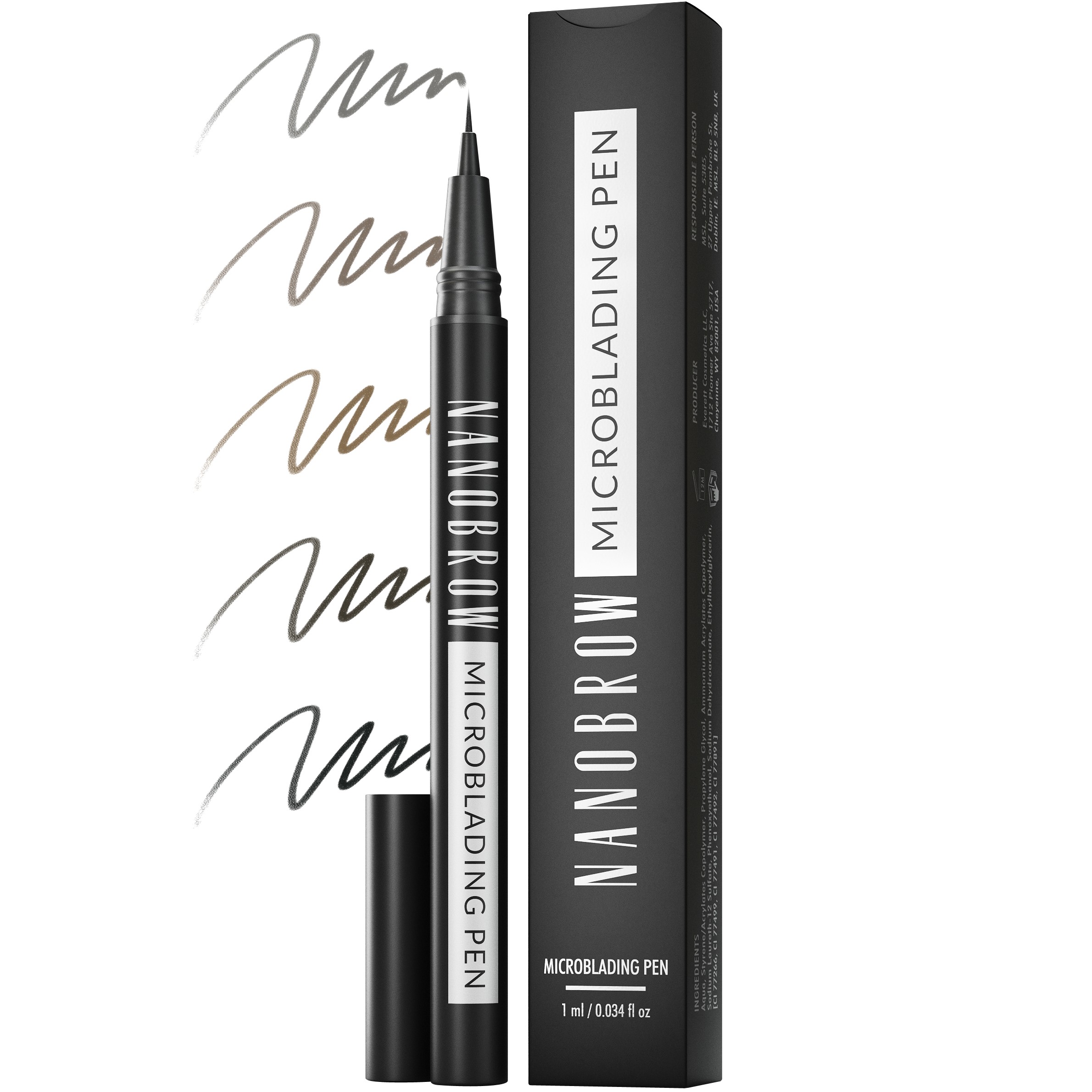 Product available in colors:
The precision Nanobrow eyebrow pen. What makes it special?
The Nanobrow brow pen is easy to use, and at the same time delivers beautiful and natural-looking results. Compared to other brow makeup products like brow pomades or powders, the pens are usually easier to apply and require less time. Apart from that, they are convenient to use as they do not require any additional tools like a brow brush. The Nanobrow eyebrow pen is long-wear and waterproof, which ensures the effects last all day (even in hot weather or while swimming!) The lightweight formula sets quickly on the skin and is fully and smudge-proof.
Pros:
Exceptional precision in drawing even millimeter-long strokes, replacing missing brow hairs
Specially designed applicator with a needle-thin tip
Waterproof formula which ensures long-wear makeup for 24 hours
The effect of fuller eyebrows mimicking the microblading procedure – without the commitment
Precisely filled in sparse areas, camouflaged defects, and visually more voluminous brows
How to use the Nanobrow eyebrow pen?
The application of this eyebrow pen is trivial and you no longer need the expensive and invasive procedure.
Before applying the product, shape your brows in the desired way, preferably with a spoolie or a brush comb. Then carefully apply the pigment on the skin between brow hairs with short strokes. The Nanobrow brow pen can also be used to fill in the sparse areas between the hairs for a more full brow look. Gaps and sparse areas disappear, and you can enjoy your visually fuller eyebrows.
Pro tip: Keep in mind it's better to build up the coverage gradually rather than applying too much at once. Before applying your full brow makeup, you can draw a few lines on the top of your hand for some practice.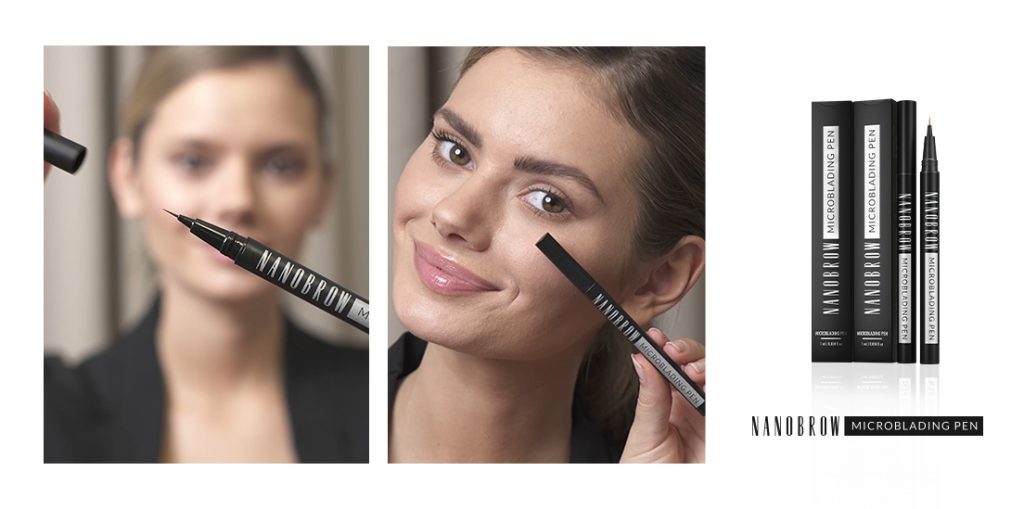 Who is the Nanobrow brow pen for?
This eyebrow pen is ideal for owners of sparse and barely-there brows, who want to improve the shape and look of their eyebrows, or for those who simply want to save the time they spend on their daily brow makeup.
Where to buy the Nanobrow brow pen?
You can find it at nanobrow.us! Order it online with home delivery for the courier will show up right at your doorstep the very next day!