One Retinol Serum for All Skin Types? Nanoil Proves It Is Possible!
Retinol is a must when it comes to antiaging skin care. After all, it is a derivative of vitamin A which is hailed as vitamin of youth. The problem arises when we try to pick the best retinol for our skin. Thank God for Nanoil – a brand which launched effective retinol for all types of skin!
When to start using retinol on face skin?
It is said that we should reach for retinol when our skin begins to age. You may be taken aback now: this unwanted process starts off at the age of 25, and speeds up in our 30s. At the same time, you should know that vitamin A isn't just a game-changing antiaging ingredient, but it is also very likely to banish acne if you're bothered by spots.

Will my skin react to retinol?
You probably heard about the adverse reactions that retinol may cause. Unfortunately, it is true. It is an extremely powerful ingredient so there is a risk of redness and reaction. However, we can lower the risk by:
choosing a product that contains carefully-chosen ingredients
following some rules as far as frequency of use goes
A perfect serum: Nanoil Retinol Face Serum
Ingredients in Nanoil Retinol Face Serum
The substances used in the Nanoil Serum have been chosen so as to reduce the risk of irritations. Vitamin A derivative infused into this product won't hurt your skin even if it's sensitive, acne or mature because it isn't only highly effective, but also gentle.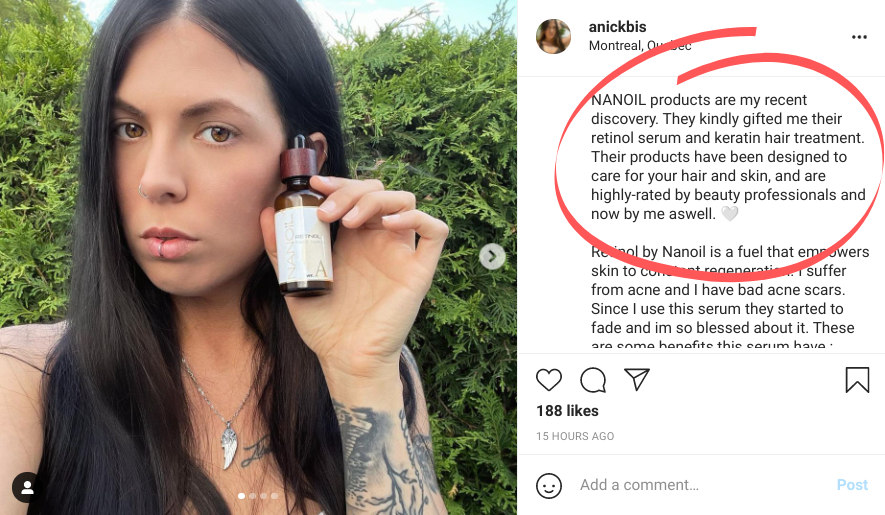 How to use this retinol serum?
It must be used during the nighttime skin care routine because our body absorbs active ingredients fully when we are asleep. Applying retinol products in the AM isn't recommended because the sun rays may cause reactions. Usually just two drops are enough – less is more in this case! The frequency of use matters as well and you should stick to the same rule. Don't apply the serum every day. Twice a week is okay if you're a beginner.
Where to buy Nanoil Retinol Face Serum?
Now you know it's suitable for any skin so why don't you give it a go? You can find it on www.nanoil.us and we recommend getting it there. Hurry up because it sells out super fast.