7 Things You Will Love about Nanoil Vitamin C Face Serum
Using vitamin C on the face skin brings lots of benefits. Even though it's infused into many different products, we believe that serum is the best choice as it works  the fastest and most intensively. Many cosmetic companies have expanded their offer with such products. We recommend a professional and sure-fire serum from Nanoil. Keep scrolling for 7 things you're going to love about Nanoil Vitamin C Face Serum.
1. Gentleness
This product has been designed to work gently on sensitive and acne-prone skins. You don't need to wonder if it's a good pick for your complexion because it suits all types of skin.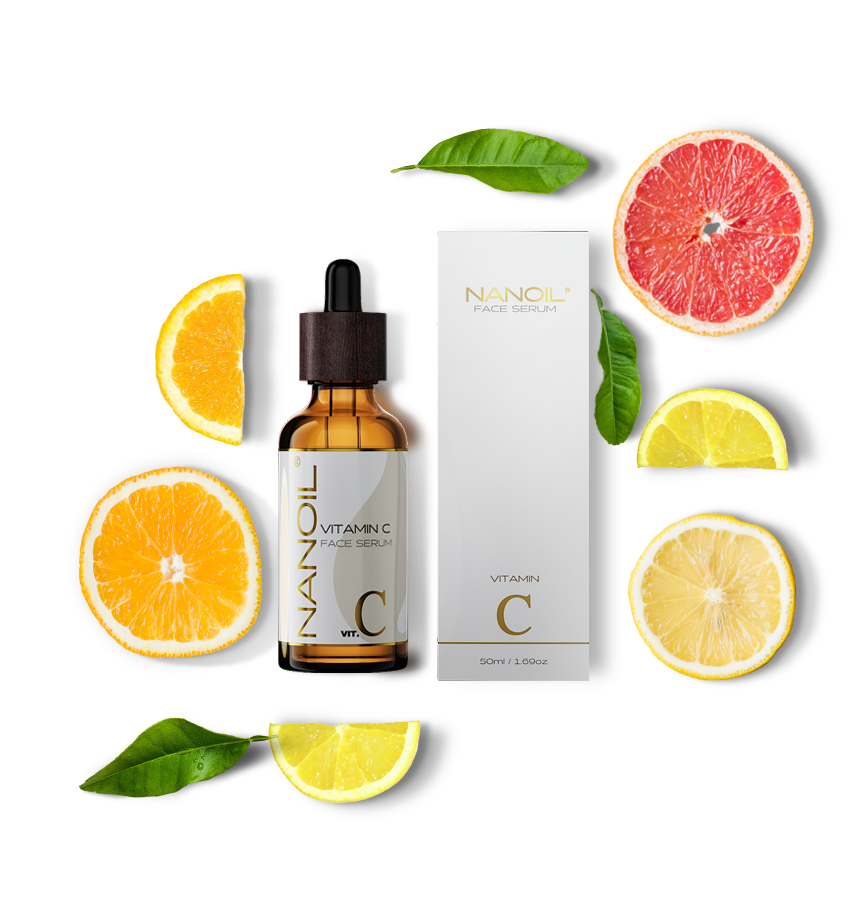 2. Vitamin C
Nanoil Serum contains 3-O Ethyl Ascorbic Acid, which is the best currently-available type of vitamin C. It is able to enhance the deepest layers of skin, plus works ideally even for sensitive complexions.
3. Size and price
The serum has 1.69 ounces so it's more than most brands offer. The price is very attractive too.
4. Texture
This serum is rather watery, not oily, so it's very easy to use. A small amount is enough for the entire face. And we love the refreshing aroma!
5. Easy use
As far as your skin care routine goes, the serum should come after a toner (or cleanser if you don't use a toner). You just smooth a few drops of the serum across the face and massage it in gently.
6. Application time
There are no limiations. You can use the serum anytime you want: morning, evening, afternoon, once or twice a day. We love the freedom!
7. Effects
The treatment gives us skin health and a nicer-looking face. Just a couple of uses nourish and moisturize the skin deeply. The face is much smoother and glowing! Beyond that, the skin tone is more even because dark spots diminish gradually. Because vitamin C is an antioxidant, it effectively holds the aging process up.
You can read more and get your own serum on www.nanoil.us